What is the Neon Run?
The Neon Run is a wild and crazy glowing experience! This event is less about speed and more about enjoying a night of illuminating lights and neon glow body paint/powder under UV black lights with your friends and family.
Our event is all about people of all different speeds, ages, shapes, and sizes toeing the start line. Come as you are! This event will be a 5k that is more about ray bans sale having fun and making memories, and simply blowing your mind!
How does it work?
Do not expect your typical 5k road race. You will be running through glow zones that will consist of neon glowing water/powder, laser lighting, fog, and music to help your experience back to the finish, (the neon festival) something that cheap oakleys will change you forever! The Neon Festival is a Massive Neon festival filled with performers, music, lasers, and black lights. At the NEON festival you will have the chance to Dance, Socialize, take Photos and more importantly have FUN!
What is a neon zone?
A Neon segment of the event is an area where Neon Glow water/powder will be sprayed (it is safe), along with music and lighting! It truly is a "Neon Glow Party."
The Neon Glow water/powder is a special formula that radiates light and will wash right off. All products are 100% natural and safe. These Zones will blow your mind! There will be six Neon Glow Zones along the course. See diagram for better explanation.
Rules/Guidelines:
There are no rules! We're just kidding of course. Take a look below for a few rules we'd appreciate you following:
All participants must follow course officials' instructions
This is an All ages event!
All photos taken by media or Neon Run staff can be used to market or promote other Neon Run events
All participants must complete and sign a waiver of liability (link)
All participants understand there are no refunds or transfers
It is the participant's duty to inform Neon Run staff if they have been injured or hurt during the race
Have fun!
Spectators and Guest
Come out and see what we have going on! There is a $10 fee per person to spectate and spectators MUST sign a waiver of liability. Enjoy part of the Neon Run from the side lines with access to our Epic After party.
What do I get when I register?
A Neon Run Swag
A Neon Run race bib
Neon Run Glow Powder
Neon Run glow accessories
A Neon experience of a lifetime with family and friends!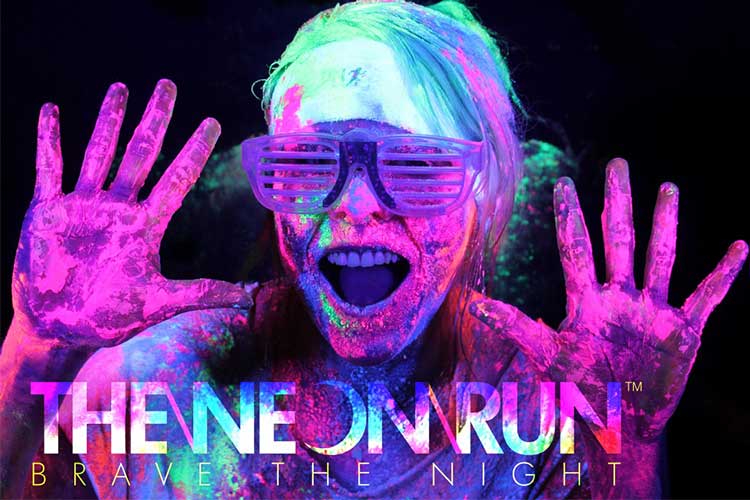 Neon Run Safety
Participants assume all risks & medical expenses if needed during or after the race. 
All participants will brief themselves as to where Cheap Football Jerseys the medical tent is located when they arrive for the race. Just go ahead and be safe people!